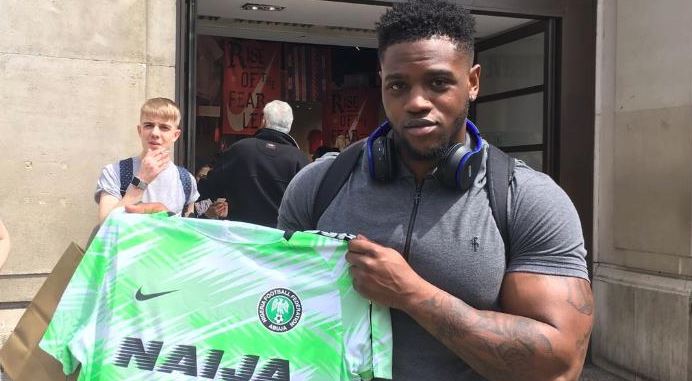 The most partisan areas for each World Cup team
One of the pleasures during a World Cup – at least for non-adherents of the Tebbit Test – is seeing the UK's ethnic and cultural communities get behind their national teams. It shows how sport can bring areas together, and it emphasises the cultural richness of British neighbourhoods.
And of course, it makes watching a game more enjoyable if you're surrounded by people with a connection to that country.
Photos of people from London's Nigerian population queueing round the block for new shirts at Oxford Circus were particularly memorable this year. And in 1998 the 'Reggae Boyz' qualification meant Jamaica flags flew across parts of the capital.
At TCC we use a tool called Origins, developed by our partners Webber Phillips, to address cohesion and change (see our recent blog). The tool helps councils build bridges between new and existing communities. It uses name recognition to understand the ethnocultural breakdown of the population in a given area. This predicts tensions and service pressures, and helps local authorities to understand cohesion issues and population shifts.
One of the best things about the Origins tool is its granularity, which works down to postcode level. Usually we use this for more serious purposes. But with World Cup fever taking hold of the office, we thought we'd check out which postal sector you should head to if you want to watch a World Cup game surrounded by supporters of the teams playing.
Because types of names aren't always specific to individual nations (but rather to shared languages or faith groups), some are more exact than others. But if you're a neutral with time to kill, a means of transport, and an appetite for a great atmosphere, this is how to do it! Just head to the postal sector listed, find the nearest pub/ restaurant/ café/ shisha bar, and enjoy the match.
Team(s)
Destination (and % from that nationality)*
Where to go
Other postal sectors
Poland
UB6 8 (11.4% of residents Polish)
To watch a game surrounded by Poland fans your best bet is Sudbury in north west London.  However, the Polish population is spread right across Britain, and if it's closer to home you could try parts of Corby, Aberdeen, Southampton and Doncaster.
NN17 4
UB6 7
SO15 3
AB24 2
DN1 2
Portugal and Brazil
SN1 2 (26.3%)
It's tricky to disentangle Portuguese from Brazilian. But in this pocket of southern Swindon Portuguese names make up a quarter of the postal sector's population (this may partly be explained by people of Goan descent, with Portuguese names). You'll also be sure to find plenty of Ronaldo and Neymar fans in Stockwell and Brent postcodes.
SN1 1
NR30 2
SW8 2
SW8 1
NW10 4
Japan
EC2A 2 (4.9%)
The UK's largest proportion of Japanese ex-pats is near Old Street. Other concentrations tend to be similarly central within London. You won't have to stray far from Zone 1 to catch a Japan match with a good atmosphere.
W3 0
N12 7
NW8 6
SW1Y 6
W1S 4
Iran
W14 8 (4.1%)
The area around Shepherd's Bush is arguably your best bet for finding a nice Iranian nightspot to watch the game. But this might be a slight misnomer. Most of the other postcodes stretch further north, from Maida Vale to Colindale.
NW8 7
NW2 1
NW8 9
NW7 1
NW4 1
France
SW5 0 (7.2%)
We've taken the Channel Islands out of the equation here, as they skew the answers quite a lot. French (and Walloon) names are concentrated in the Earls Court area and surrounding south west London postcodes – so make your way here to find a bistro screening Les Bleus.
SW7 3
SW7 5
SW7 4
W1G 6
SW7 2
Russia
W1J 7 (4.5%)
Russia's diaspora are common in the middle of Mayfair – confirming Oligarch stereotypes! – so you might be in for an expensive night. Peterborough postcodes are also high on the list – although they may in fact be home to Ukrainian communities (Ukrainians have similar names to Russian ones).
PE21 6
PE21 8
PE30 1
WC2E 9
PE13 1
Korea
KT3 4 (4.8%)
New Malden has a significant pocket of Korean residents, so for the next South Korea game it might be worth going down there. The same goes for neighbouring Kingston. Alternatively, parts of Birmingham should also offer a good buzz.
KT3 5
B2 4
KT3 3
KT3 6
B5 4
Nigeria
SE28 8 (24.7%)
London's Nigerian population is large, and much of it's based in south easterly parts of the capital. 'SE28 8' is a massive postal area in West Thamesmead, which is nearly a quarter Nigerian. Other options for watching The Super Eagles include Dartford or Peckham.
DA18 4
SE28 0
SE2 9
SE15 6
SE15 1
Argentina, Spain, Mexico, Costa Rica, Peru, Uruguay, Panama, Colombia
MK9 2 (6.4%)
This strip of central Milton Keynes has the country's highest concentration. Unfortunately, Hispanic names are tricky to pick apart using Origins software. But for Spain and the Latin American teams, Britain's biggest New Town is the place to head.
BS1 1
SW5 9
SE11 5
SW9 7
SW9 0
Senegal
LS7 1 (1.2%)
Senegalese names are hard to distinguish, so all we have here is the 'Other African' category. According to this, Potternewton in Leeds is your best bet. However, be warned that this is a long shot…
LS9 7
EC1N 7
W11 4
NW6 5
EC1V 7
Serbia and Croatia
NW1 3 (2.4%)
Former Yugoslavian communities aren't all that common. The highest proportions – which are still fairly low – tend to be in the Camden area of London, near Euston, so if you're looking for a place to watch Serbia or Croatia, then give this a try.
EC1N 7
IG11 7
NW6 4
NW8 0
NW3 3
Germany
EC4Y 1 (23.5%)
There's a pocket of German residents in this ultra-central part of London, north of Blackfriars. It's a very small postal sector, however – barely over 500 – and to be sure you might want to head to Golders Green instead, which has the second and third largest German diasporas.
NW11 0
NW11 9
M7 4
NW4 2
N16 6
Switzerland
EC4Y 1 (17.9%)
The location of Swiss communities is hard to deduce, given a range of languages are spoken. We've estimated the numbers, by combining German, French and Italian figures, weighting for the proportion of Swiss people who speak each. The findings are similar to Germany's.
NW11 0
NW11 9
M7 4
NW4 2
N16 6
Belgium
SW5 0 (4.9%)
Again, we've combined two Origins groupings here – French and Wallon names, and Dutch and Flemish ones. The results suggest that, if you're looking to catch a Belgium game in a Belgian area, you're probably best going to the same types of area as you'd go to watch France.
EC4Y 1
SW7 3
SW7 5
W1G 6
SW7 2
Iceland, Sweden and Denmark
W1D 4 (31.6%)
Soho is a smallish postcode – just 700 people – but according to the tool it's the place to go to watch Scandinavian teams play (individual Scandi nations being hard to differentiate by name). The other postcodes listed all have much lower proportions than Soho.
SW13 8
W1S 1
SW1A 1
SW1X 0
W7 3
Morocco, Tunisia and Egypt
NW8 8 (3.6%)
Again, this one's a bit rule-of-thumb, thanks to the difficulty the tool has in separating out different North African nationalities. (Countries like Lebanon will also be included). However, there's an unmistakable concentration of North Africans between Paddington and The Westway.
W10 5
W2 1
B11 4
W9 3
BD9 5
England
DE5 9 (86.1%)
You shouldn't have trouble finding people to watch England with. But in case you're interested, the DE5 9 postal sector in Ripley, Yorkshire, has the highest concentration of Anglo-Saxon names. (It rises to 96.8% if you include those with Irish, Scottish or Welsh backgrounds).
S45 0
S21 5
DE5 8
DE5 3
SK17 0
* Data from 2016, excludes all postal sectors with less than 500 people. We unfortunately haven't been able to identify data for Saudi Arabia or Australia with sufficient exactness.
Image at the top of the article taken from here.